About Phoenix Roofing and Solar
Your Local Home Exterior Partner!
Dedicated to Your Safety, Satisfaction, and Convenience
Welcome to Phoenix Roofing and Solar, your go-to Roofing Solar & Siding contractor in Cleveland Ohio! We're so glad you're here. Let us tell you a little bit about ourselves.
We're a team of professionals who take pride in providing top-quality services to our residential roofing clients. We believe that exceptional craftsmanship and customer service are the keys to success, and that's what we strive for every single day.
At Phoenix Roofing and Solar, we specialize in a wide range of roofing and siding services. Whether you need a new roof installation, roof repair, siding replacement, siding repair, gutter replacement, or solar panel installation, we've got you covered. We know that every project is unique, which is why we work closely with our clients to ensure that their specific needs are met within their budget.
One thing that sets us apart from our competitors is our commitment to sustainability. We believe that every little bit helps when it comes to protecting our planet, which is why we offer innovative solar solutions that help our clients reduce their energy bills and carbon footprint. Our team of experienced professionals uses only the highest quality materials and state-of-the-art equipment to ensure that every project is completed to the highest standards.
But enough about us, let's talk about you. We know that dealing with roofing and siding issues can be stressful, which is why we're here to make the process as easy and stress-free as possible. Our knowledgeable staff provides excellent customer service, and we're always happy to answer any questions you may have. Plus, we'll work closely with you to ensure that your project is completed on time, within your budget, and to your satisfaction.
Now, we know that some of you may be thinking, "Okay, but are you guys any fun?" Well, we like to think so! We believe that a little bit of humor can go a long way, especially when it comes to making our clients feel at ease. So, without further ado, here are a few roofing and siding jokes to brighten your day:
Why did the roofing company go out of business? They kept giving their shingles away for free.
What did the roof say to the gutter? "Don't hang around here, go do your job!"
Why did the siding contractor refuse to work on the haunted house? He said he didn't want to get wrapped up in anything.
We hope those jokes brought a smile to your face. And if you're ready to get started on your Roofing or Siding project, we're here to help. Contact us today to schedule a consultation. We can't wait to work with you!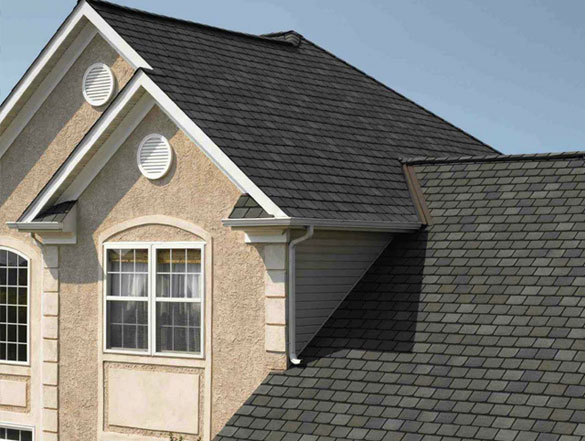 History
Our Roofing History
Providing durable services and creating happy customers for a decade now.